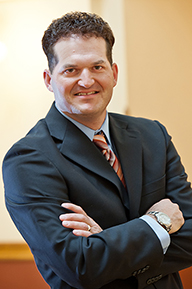 Our Mission
Mark Gilling founded the Gilling Legal Group in 2011 with an eye towards helping the seriously injured better face the companies or individuals who harmed them and receive the compensation they deserve. Having practiced law for more than twenty years in both Arizona and Michigan, Mr. Gilling has the knowledge and experience to stand up to the corporations and insurance companies and fight for his clients.
Our Goal: To achieve the best possible result for our clients
Mr. Gilling's recoveries for his clients over the years include several multi-million dollar recoveries. While every case is not a million dollar case, Gilling Legal Group strives to achieve for every client a balance between the best possible result for the client while keeping costs as reasonable as possible in each individual case.
Other Lawyers Come to Us
Lawyers all over the United States have sought out Gilling Legal Group for counsel on various matters. Whether to refer us a case, seek advice, or partner with us on a matter, other lawyers come to Gilling Legal Group. Mr. Gilling's knowledge and experience in serious personal injury cases speaks for itself. "I call Mark the Man with the Golden Mind because of the successful results he achieves," says Phoenix attorney Dan Evans.
Let Us Help You
If you would like a FREE initial consultation to determine whether you should pursue your case, call us at (602)412-1199 or fill out the information box on our website. Our friendly staff is here to help.